Welcome back, readers! We've had a couple of highlights from our Children Come First program (CCF), and now we like to offer some behind-the-scenes insight on our other wrap around program, Comprehensive Community Services (CCS).  For this month's staff spotlight, Dave Neal, a service facilitator, has given us the opportunity to dive into his work, and the program, as well as giving his why. Why do you wake up every day and do this work?  What motivates you?  What is fulfilling? Here is what Dave had to say, take it away Dave!
How long have you been at RISE?
I started with RISE in the COE Department initially as a contract worker in their pool, I believe in December 2015.  In April 2016 I joined CCS which was at the time the TIP program.  So I guess a little over 3 years in CCS, and just under 4 years for COE.
So you were here before the merge in 2017?
I was here before the merge!
That's amazing! So talking about the work you do, what is your actual role in CCS, and how do you work with your participants in the program?
In CCS I am a service facilitator. As a service facilitator my main role is to bring onboard new intakes to the program, then get them oriented, assess them for their needs, come up with a goal based, participant-centered, strengths-focused recovery plan that connects participants to CCS services within the service array.  The service array is a giant collection of all the different providers that have agreed to join the CCS network.  I connect the participant with those providers, steer the progress of their work together, and monitor services to ensure they are being utilized correctly.    We're here to try and find the right balance between serving participant needs, while not over or under-serving them.  Kind of meeting the participant right where they're at.  This usually includes getting a lot of feedback, meetings, monitoring progress, and adjusting as we go.  As we achieve goals, we are looking at what the next step is in the process to keep progressing.  Sometimes it's taking a step or two back.  I may come in and have a big-picture perspective, and the person I'm working with might not be ready to see that yet.  They may need more time to orient themselves to the program, or they may need time to adjust to the idea being part of a program.  Participants may have worked with social services for a long time, or they may have never worked with any support before.  We are here to respect the person in their journey, and that sometimes means spending a lot more time in the initial phases of working with them one-on-one and trying to not overwhelm them.  Some participants come here and are very open about their lives and needs they have, and some people are very private about those things.  It can take time to find the right communication style in order to start making a difference with that person.  Those are the initial phases.  Then there is the long-term relationship building and getting to be there when they achieve those milestones. Eventually, the end goal, is to have them successfully graduate from the program, which means all of the participant's goals were met and we could not find any more goals that they needed our help with. The skills and the knowledge that participants have developed in the program have helped them feel confident enough that they can carry themselves forward without our support.
One of the great things about CCS is that we cover services that standard private insurances may not cover.  We have the benefit of being a case management model; someone who can navigate with you through the public resources.  Rather than telling someone they need a therapist for example, we help them find the right therapist, we connect them to that therapist, we fund those services, and we review the work they are doing to ensure that this is going to be the right connection long term. There are a lot of different things can that go into it.
When you say we meet their needs, can give you examples for those outside the organization on what that means?
Sure! It's specifically a mental health program, you have to have a mental health diagnosis to qualify.  You also have to qualify for Medicaid.  Those would be the barriers to getting in the door, and that might inform you as to some of the needs that the new participant might have right away in terms of access.  There can be a lot of different barriers to accessing resources in the community.  Very broadly, a participant's needs are going to be in some way mental health related, but there can be so many different variations that it's hard to say.  Some clients might be exclusively dealing with issues related to trauma from childhood, other clients may have had their first psychotic break at 20 years old and are dealing with mental health issues for the first time, and everything in between.  Each situation with each participant is going to present itself with it's own unique needs.
What do you find fulfilling about your work? What motivates you to come to work day-to-day?
My team, my co-workers, my supervisor, the agency overall have been very good to me and I appreciate the environment that we have here. My participants are all great people and I have had the privilege to watch them move through different phases of their life and become more successful and become the people they want to be.  Getting to have that experience has shown me that the system works.  If you apply yourself, you will see success in CCS and that has been very gratifying.  A lot of times I don't know what the day is going to look like until my phone starts ringing in the morning.  Honestly, that keeps it really exciting for me!  I think that either appeals to you or it doesn't. But for me, it keeps me engaged.
Your work is very challenging work at times, how often do you have to remind yourself of what is fulfilling about your work?
Probably once a week. There can be a situation that truly tests whether I really belong here or I feel like I don't know what I'm doing.
I feel like that's adulting in general…
It so is! [he laughs] in that case, it's every day!
Often when I do any type of education events on behalf of RISE, I get the question of 'how has the stigma changed around mental health'. What are your thoughts are how much the stigma has changed?
I think we've still got a lot of work to do, but we're headed in the right direction.  I think of mental health, and you know, it's the one disability that people, even the person that has the disability, they don't always believe that they shouldn't just be able to just think their way out of it.  We don't always realize that it's not a problem with our attitude. Right?  You wouldn't say to someone who has to use a wheelchair 'Just use your legs! Don't use the chair'.  But that's not just how other people often view an individual suffering from mental illness, sometimes that can be how people suffering with mental illness view the problem as well!
It's just as real as the person using a wheelchair.  It is rarely something you can just use willpower to get yourself out of.  It does take real intervention, and it is something that you may have to accommodate for the rest of your life in order to be successful. It doesn't mean you won't be successful, but it may mean that every day you have to work on yourself a little more to achieve it.
How do you practice self-care, which we see as really important here at the agency, but overall is getting a bigger push in society?
It's really important for me to be able to spend time with my wife, we've been together for almost 20 years now, and the relationship that we have and the ability to have the kind of  communication you develop in that amount of time; how you can anticipate each other's needs and pick up slack for each other when you can.   Most nights I'm in the gym, training Brazilian Jiu Jitsu, and that's been beneficial for me in a lot of ways to relieve stress.  It's important to focus on yourself for a minute.  The biggest key is accepting and acknowledging this work can be taxing and you will be a better social worker if you take time to recharge yourself.   I literally have to schedule down time on my calendar so I don't work through it!
What is something that you want our readers and our community to know about RISE that maybe they don't know already?
I guess the first thing comes to mind that I would want people to know about Rise is that we are not just CCF, though that is an amazing program.  We have services and programs for a wide range of people with a lot of different needs.  We are growing and evolving with Dane County and constantly evaluating ourselves to make sure we are in a position to be a leader in the segments we serve.
Thanks for telling us more about what you do and what keeps you going, Dave! I really appreciate your time!
My pleasure!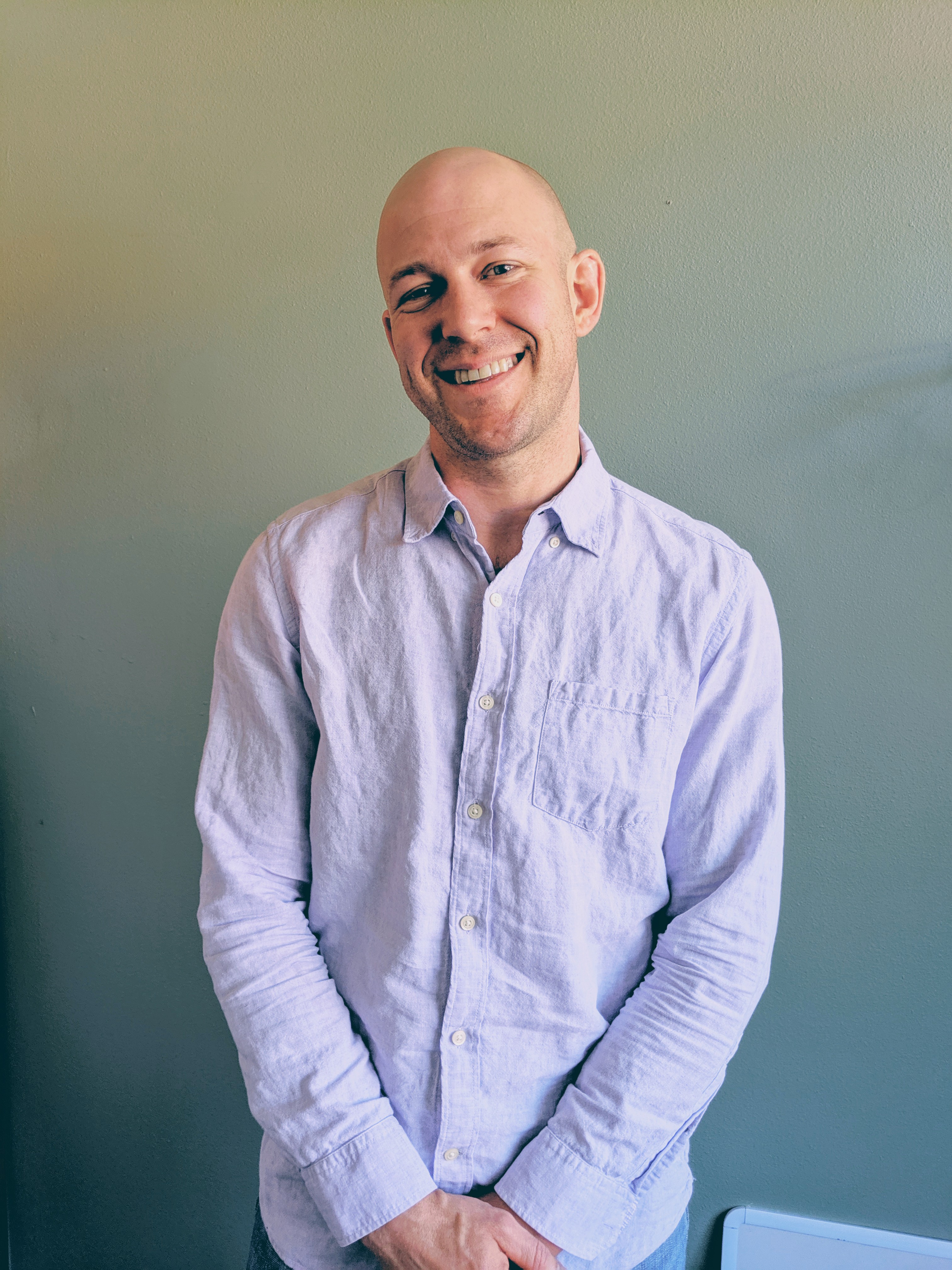 To learn more about our CCS program, please visit their page at: risewisconsin.org/programs/comprehensive-community-services
Until next time!