"The people of Texas are informed that, in accordance with a proclamation from the Executive of the United States, "all slaves are free." This involves an absolute equality of personal rights and rights of property between former masters and slaves, and the connection heretofore existing between them becomes that between employer and hired labor."  This was the 3rd order issued by Maj. Gen. Gordon Granger from the Union army on June 19, 1865 when he arrived in Galveston, Texas, over two years after President Abraham Lincoln had signed the Emancipation Proclamation. Former enslaved individuals chose to use the day to honor the end of slavery and celebrate freedom. The first Juneteenth celebration was on June 19, 1866, and eventually the holiday grew as more and more states recognized the day as Freedom Day or Emancipation Day.
The holiday itself has seen many obstacles—first during World War I when it was deemed "unpatriotic" because it was labeled as a holiday celebrating a dark period of American history during a time of war;  and second, during The Great Depression a lot of families moved into larger cities for jobs and were unable to get permission from employers to take time off for the holiday. However, it was revived during the civil rights movement where it thrived then and in the 1970s, with Juneteenth finally becoming a state holiday in Texas officially in 1980.  The holiday has shown resilience over the past century. As of 2020, 45 states and Washington DC observe the Juneteenth holiday.
This year, the theme for Juneteenth is "Exemplifying Our Legacy of Resilience".  While continued protest are occurring globally in light of the injustices against George Floyd, Breonna Taylor, Ahmaud Arbery, and young Black Individuals over the past decade, activists are using Juneteenth as a way to commemorate the day but also to open dialogue about how the basis of slavery and white supremacy still are deeply rooted in and affecting American society today.
RISE staff have been working towards our commitment to creating more equitable and inclusive environments for staff and participants. We know that in order to do this we must pursue education and development opportunities to grow.  And as we find resources in that journey, we want to share those resources with you.  As we commemorate Juneteenth today, we wish to learn with you about African American history and culture while also recognizing and supporting the movement for social change and justice for Black Lives and Communities of Color. With this, here are some ways you can observe Juneteenth, educate yourselves and your family, and invest your time and support in Black Community voices and businesses.
LOCAL EVENTS TO ATTEND
Virtual Juneteenth Weekend of Events
Kujichagulia Madison Center for Self Determination is hosting this year's Madison Juneteenth 2020 with a full day of virtual events featuring artistic and cultural presentations, community conversations, and interactive activities. Visit their website here to receive more events information and where to sign-up for activities!
Juneteenth Rally—Olin Park 12-7pm
This protest rally is bringing the community together to observe the holiday and still work towards the freedom for which Black Individuals are still fighting. There will be organized yoga sessions, spoken word performances and opportunities for voter registration.  If you want to know more information, please visit their Facebook page .  There are also volunteer opportunities if you're looking for ways to give back!
Support Local Black Owned Businesses
One way of supporting the Black Lives Matter Movement is investing your dollars in the Black Community.  Local Blogger, Stylist, and Social Media Content Creator, Katrina Simyab has to put together a list of local Black businesses, artists like Mike LRoy (who's work is pictured above) and organizations you can donate your dollars to and follow for continued momentum of the movement.
Ways to Educate Yourself and Those Around You
Smithsonian National Museum of African American History & Culture
Established in 2003, the National Museum of African American History & Culture is the only one in the nation that studies documentation of African American life, history, and culture. It's a great educational resource with a full digital display of the artifacts displayed in the museum.  The website also has educational resources on talking about race, whether you are a caregiver or parent who wants to talk about race with your kids, you are committed as an individual, or as an educator there are tools for literally everyone.  It's a great resource for Juneteenth because it honors African American history as well as provides assistance with discussions about issues affecting Communities of Color.  For more information, check out their website.
Indy's Child Article: 4 Meaningful Ways to Celebrate Juneteenth with Your Kids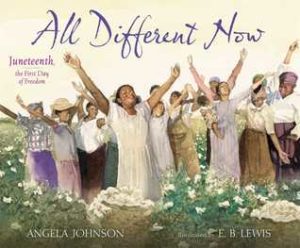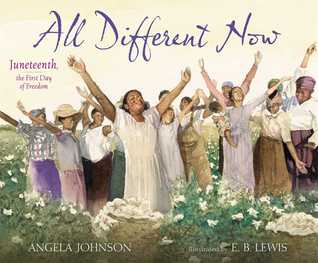 This article is a great way to learn with and teach your kids about Juneteenth as a holiday and ways to honor the day.  There are lists of books to read with smaller children and older children and teens. The article offers decoration making ideas as well as how-to's for traditional dishes to cook.
Time to Listen
Podcast: Code Switch—Why Now, White People?
If you're looking for a good podcast to listen to for DE&I learning and to learn more about conversation around the Black Lives Matter movement, Code Switch is an excellent resource.  This particular episode delves into the question of why white people are getting more behind this movement now than before.  From the election win of Donald Trump to COVID, white individuals explore the reasons why there are no longer choosing to be silent, and are working towards being more anti-racist. But are their efforts here to stay?
These are just a few examples of ways to honor Juneteenth as a holiday, while also educating yourself.  There are more events taking place in your community around you. Feel free to follow us on social media throughout the day as we share these resources so you can share with your followers.