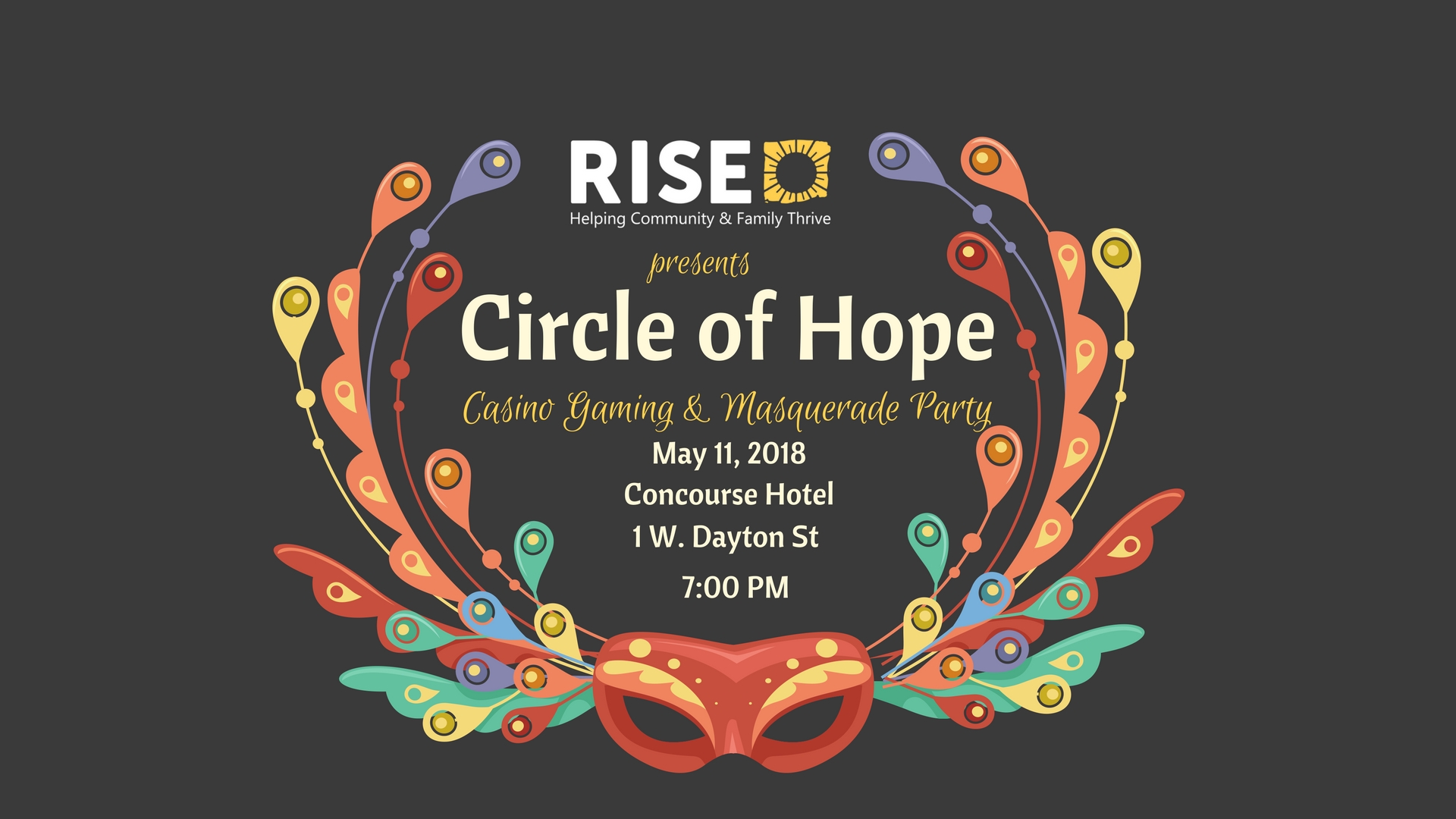 Save the date for the 11th annual Circle of Hope on May 11, 2018! Our event planning team is hard at work confirming event details, new features, and a few surprises!  More updates to come very soon.
About the Event
Circle of Hope is our signature fundraising event that features an evening of entertainment, casino gaming, auctions, auctions and raffles. Circle of Hope proceeds benefit programs and services of RISE and help us sustain our mission of helping community and family thrive.
Follow the event on Facebook to stay up to date on event sneak peeks, ticket sales, and other fun details!
Tickets
Admission to Circle of Hope is $60. Tickets available now via Eventbrite- click here to purchase tickets.
Support the Event
Event sponsorship for Circle of Hope will ensure the success of our event and will strengthen our organization's reach in the community. Your support of Circle of Hope will also showcase your awareness and investment in quality, effective, and sustainable mental health and wellness services that improve the lives of children, families, and young individuals in our community.
View sponsorship opportunities. 
Donations to our silent auction and casino raffle are also great ways to make a tax deductible contribution to Circle of Hope! If you would like to donate a service or good for our event, please contact us for more details.
Event Sponsors
Thank you to the businesses and individuals who continue to make Circle of Hope possible.