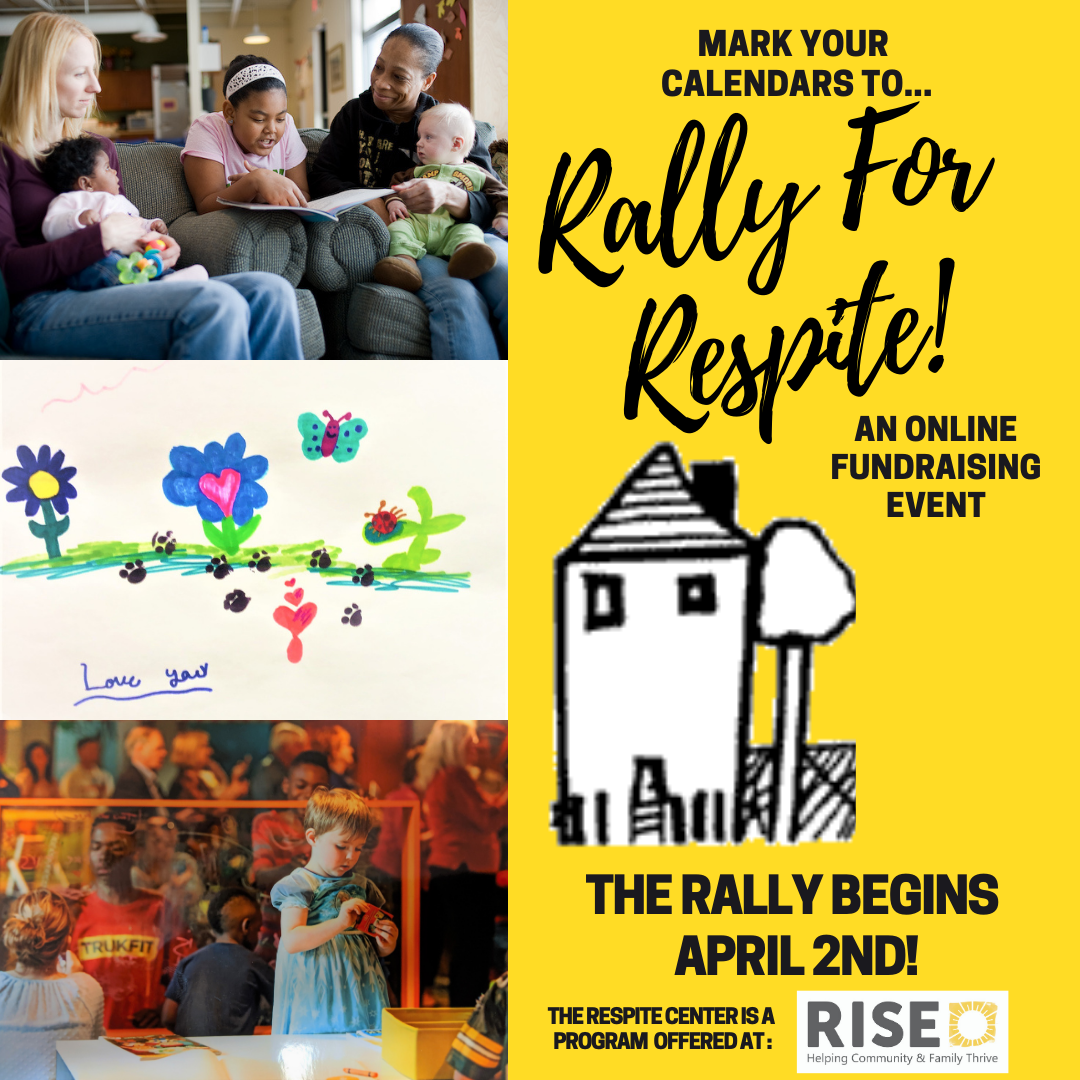 The Respite Center has been available to the community for over 40 years, providing a place for children to stay with the support of skilled staff who provide an engaging therapeutic space with nourishing meals, warm spaces to rest, and a welcoming place for all families. Beyond childcare, we have stocked our pantry so that we can stretch a family's capacity to meet their basic needs to help ease the needs in our community.
That's why the Respite Center is hosting an online fundraising effort in 2021 called Rally for Respite! All funds go directly to supporting families and the staff that provide services.  We help families access what they need to land on solid ground when resources are tight. We want to support families and really can't do it without the support of community partners like you.
Your donation deepens our reach to reduce stress for families with a steady stream of essential supplies that we provide both in-house and in response to families requesting relief.
How the Rally for Respite! Fundraiser Works
The Rally for Respite fundraiser launches on April 2, 2021 and will go through until December 31,2021.
Wanting to support our Rally for Respite fundraiser?  There could even be a prize for you for giving your support!  Here's how it works:
1. Go to the Rally for Respite Fundraiser page.
2. Select the amount/type in the amount you want to give. You can choose to give just a single gift or give monthly, weekly, etc.
3. Once you have selected your gift amount, click the drop down to select a prize drawing in which you would like your name entered.
4. Click the donation button to finish your gift process.
We will draw names at the end of the month for prizes announcing winners on our social media pages! The more you donate the more your name gets entered into a drawing.  ALSO, you can share via social media or email friends cc'ing respitefundraising@risewisconsin.org to have your name entered again in the prize drawing you originally selected.