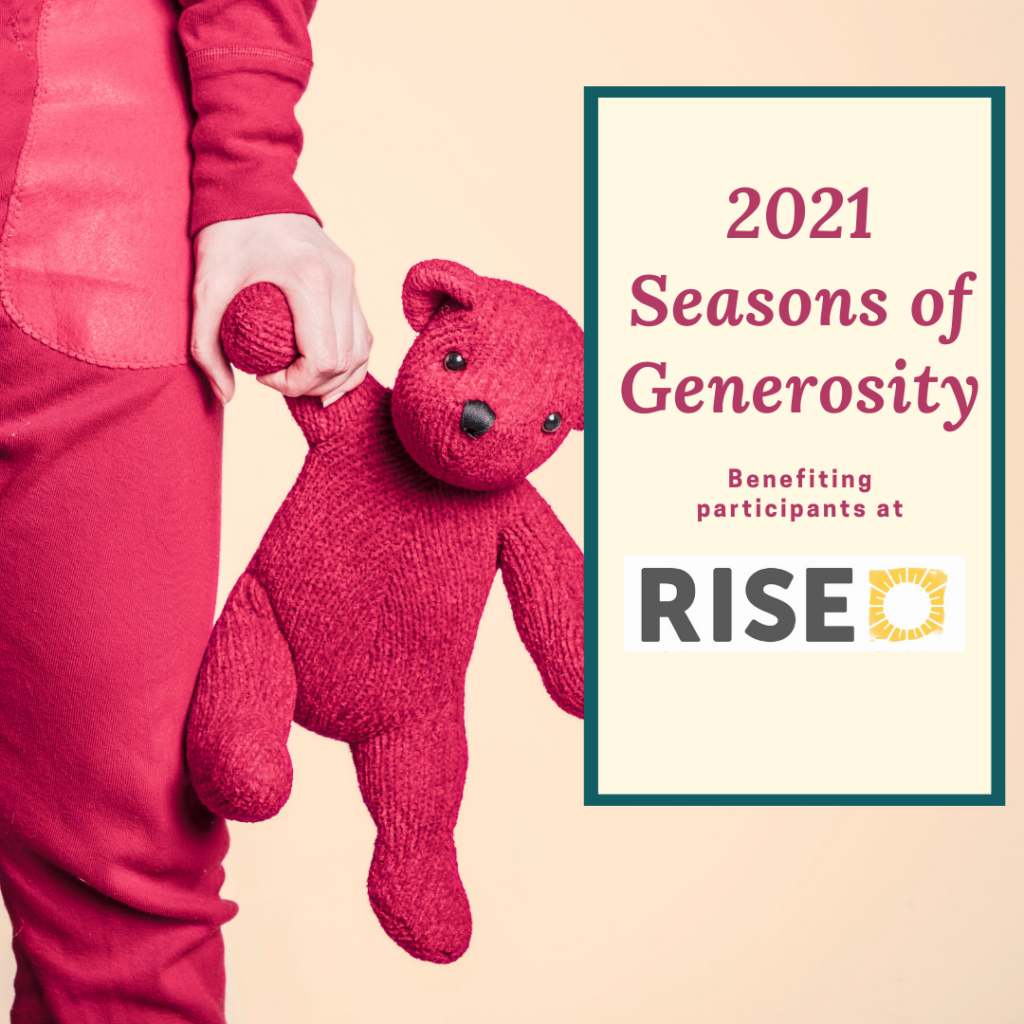 RISE Wisconsin's Seasons of Generosity Holiday Giving Program
RISE Wisconsin has put together a holiday giving program, Seasons of Generosity, to ensure RISE families have plenty of support this holiday season. This year, you can help support our holiday giving program in giving gift cards that provide financial support to caregivers for the holidays while also giving space for the caregiver to choose how they wish to spend the gift. Whether it be on gifts, food items, gas and/or other items of basic need, your support will go a long way in impacting families in your community.
There are two ways you can help:
Check out our

Amazon Wish List

which provides gift cards in $25 increments from Amazon, Visa or Mastercard gift cards.  The purchase will be sent straight to RISE staff to ensure families will receive them.

 You can purchase and send gift cards (increments of $25) from the following stores:
All gift cards should be mailed by December 10th OR  dropped off between December 6-10, 2021 to the following address: 
RISE Wisconsin
Attn: Seasons of Generosity
2120 Fordem Ave
Madison, WI 53704
Thank you for considering a donation to RISE families to help with this holiday season. We're incredibly grateful for the support we get from the community during this time.
If you have any questions, please email seasonofgenerosity@risewisconsin.org.